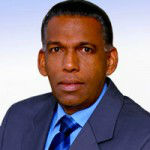 A DECADE OF ACHIEVEMENT: 10th Anniversary Message from the CEO
The CHASE Fund celebrates its 10th anniversary this year.  In a decade of operation, CHASE has funded 2,324 projects at a cost of $9.3 billion in the areas under its remit.
The Fund was established in late 2002 by way of provisions in the Betting, Gaming and Lotteries Act. Under these provisions, the Fund receives a percentage of the proceeds of the gaming industry, which it uses to invest in five defined areas of national life; Culture, Health, Arts, Sport and Early Childhood Education.
In relation to Sports development, the Fund passes on 40% of total receipts to the Sports Development Foundation (SDF) which administers those funds for the benefit of various sporting interventions.  The remaining income is allocated in the following proportions:
| | |
| --- | --- |
| Early Childhood Education | 25% |
| Health | 20% |
| Arts and Culture | 15% |
In respect of Health, the CHASE Fund manages financing for projects that promote healthy lifestyles; build, upgrade, restore and equip health facilities, children's homes while also providing training for personnel who administer such facilities.
The Fund places a heavy emphasis on Education projects at the critical early childhood level– building, upgrading and equipping early childhood resource centres; supporting the development of early childhood materials to enhance the cognitive development of children; and providing scholarships for specialist training in Early Childhood Education.  
In the area of Arts & Culture, the CHASE Fund has provided financial support to projects which, among other things, lead to improvement of libraries, archives and documentation facilities; encourage the people of Jamaica, especially the young, to utilize such facilities and services; offer programmes which develop the talents and skills in Jamaica's youth in Arts and Culture as well as projects which seek to restore and maintain the country's historic sites and monuments.
However, the Fund has not been operating in isolation. We use this opportunity to thank our development partners for their collaboration to develop social infrastructure, build human capital and empower communities to contribute in a tangible way to the national development agenda.

 W. Billy Heaven
Chief Executive Officer