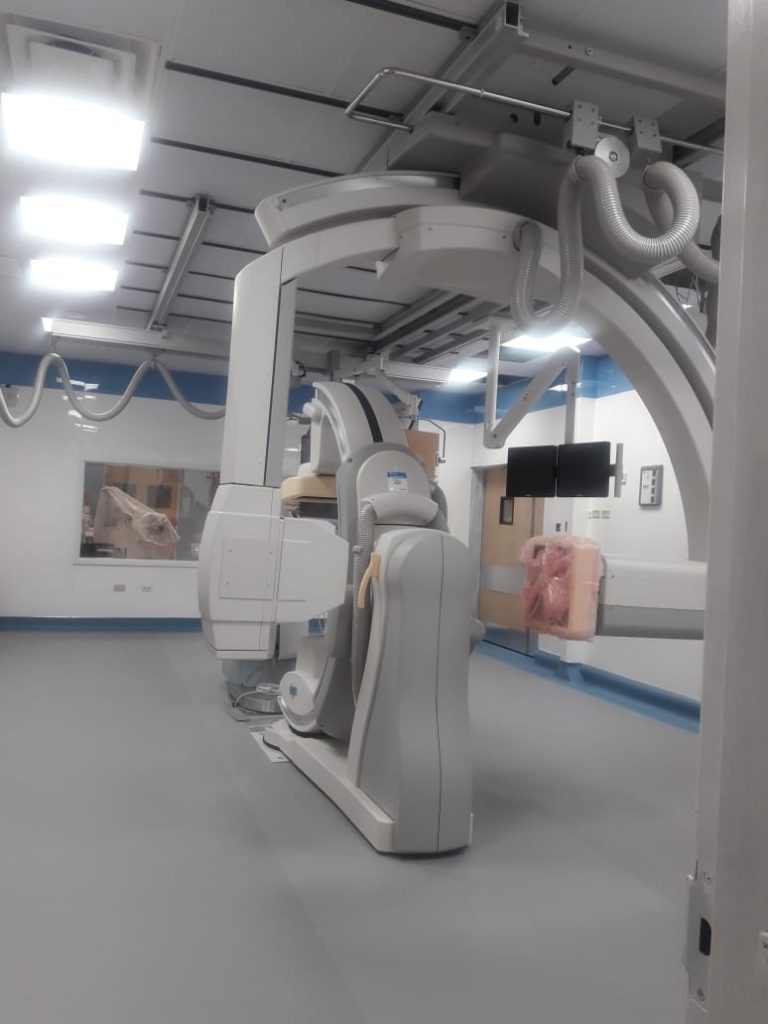 Jamaica's first Cardiac Catheterization Laboratory at the University Hospital of the West Indies (UHWI) was officially opened on May 30, 2019.  The CHASE Fund contributed $40 million to the $300 million project which began in January 2018 with donations from the Ministry of Health & Wellness and the National Health Fund.
The state-of-art equipment in the laboratory enables specialist clinicians to perform minimally invasive tests and procedures to diagnose and treat some of the most complex cardiac and interventional patients.
CHASE CEO, W. Billy Heaven in commenting on the CHASE contribution, noted the value of the laboratory to healthcare in Jamaica. "To maintain and improve the health of all we must shape a sound and efficient health system that will provide effective disease prevention and treatment options and care for everyone", he said.  Heaven added that    the provision of state-of-the-art facilities and equipment would not achieve this outcome if it is not matched by good customer care and good maintenance programmes.
Mr. Heaven also noted that CHASE's financial support to the UHWI amounts to $384 million to date.