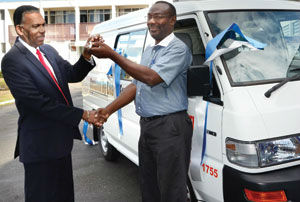 The St. Joseph's Hospital was presented with a new utility vehicle, courtesy of the CHASE Fund, during a handover ceremony at the hospital on January 29.
According to Gail Hudson, CEO of St. Joseph's Hospital, the vehicle will be used for transporting specimens and goods.  She noted that the hospital had been operating without a vehicle for the last two years.
CHASE CEO W. Billy Heaven said that the fund was pleased to contribute to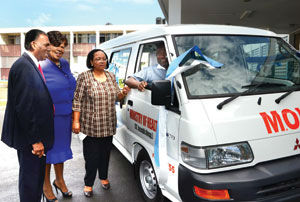 improved operations at the hospital.  He added that in ten years of operation, CHASE had spent $2 billion to improve health facilities across the island.